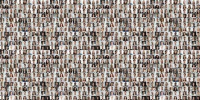 How a new identity-focused ideology has trapped the left and undermined social justice
Nov 19, 2023 06:02 am UTC| Insights & Views Politics
Yasha Mounks new book, The Identity Trap: A Story of Ideas and Power in Our Time, explores a radical progressive ideology that has been taking the world by storm. From its unlikely beginnings in esoteric scholarly theories...
The worthless life and the worthy death: euthanasia through the ages
Feb 14, 2023 12:58 pm UTC| Entertainment
Are our moral judgements about euthanasia a product of our time? If we came from a different culture, might our changed views about the worth of life and death lead us to opposite judgements? Caitlin Mahars The Good...