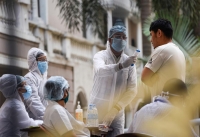 India is preparing for another COVID surge but low vaccine coverage leaves it vulnerable
Aug 22, 2021 01:28 am UTC| Insights & Views
The first wave of COVID-19 in India in the summer of 2020 was efficiently flattened by a rapid country-wide lockdown. A consistent drop in case numbers from September 2020 to February 2021 allowed a cautious but smooth...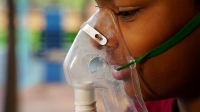 COVID crisis in India: why its public health strategy failed
May 06, 2021 02:30 am UTC| Health
Most countries have used whats known as the Swiss cheese model in planning their COVID response. In this risk-management model, each preventative measure is represented by a slice of cheese. No slice on its own can stop...