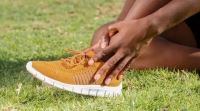 Why do I sprain my ankle so often? And how can I cut the risk of it happening again?
Nov 23, 2022 04:58 am UTC| Health
Are you one of those people who seems to be forever spraining their ankle? To some extent, ankle sprains are part and parcel of being active. But if its happening again and again, heres what may be going on and how...