Streaming wars: how threatening are they really to the film industry?
Dec 17, 2020 11:11 am UTC| Entertainment
In a world of countless entertainment opportunities, movies are one of the few remaining proven ways to attract a new audience and retain existing ones. Yet the dominant narrative seems to be that in the age of the...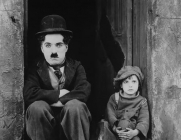 Hollywood is creating a void like the one that permanently stunted European film after Spanish flu
Oct 09, 2020 08:43 am UTC| Entertainment
When Christopher Nolans latest sci-fi film Tenet opened in late summer, the hope was that audiences would return to the velvet seats and the waft of popcorn would engulf cinemas once more. Exhibitors everywhere had...