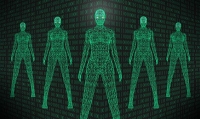 What the public hopes and fears about the use of AI in health care
Nov 04, 2020 00:25 am UTC| Technology
There has been increasing interest in using health big data for artificial intelligence (AI) research. As such, it is important to understand which uses of health data are supported by the public and which are...
The public needs to know why health data are used without consent
Oct 09, 2019 14:03 pm UTC| Insights & Views Law
With all the negative media coverage and public concern related to data, it isnt surprising that governments are responding with laws and policy statements that emphasize the need for consent from the data subject. Peoples...