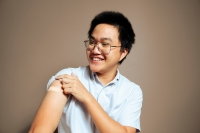 Pfizer vaccinations for 16 to 39-year-olds is welcome news. But AstraZeneca remains a good option
Aug 23, 2021 11:57 am UTC| Health
Prime Minister Scott Morrison yesterday announced the Pfizer vaccine would become available to all Australians aged 16 to 39 from August 30. This represents a vote of confidence in our vaccine supply, which has been...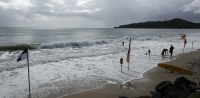 Retirees, holidaymakers, alternative lifestyles, the UK strain: why Byron Bay's COVID situation is so concerning
Apr 04, 2021 10:10 am UTC| Life
Restrictions are in place for at least four council areas around the Byron Bay region after a suite of cases were linked to a Byron hens night. People in Ballina, Byron, Lismore and Tweed have been urged to stay at...