Jan 28, 2017 06:33 am UTC| Insights & Views Politics
Hey, remember 2016? When all those beloved celebrities kept dying and we couldnt wait for the year to be over? Were now less than a month into 2017 and a week into Donald Trumps presidency, and the internet finds itself...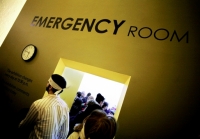 The argumentum ad whingeum: an idea whose time can't pass quick enough
Apr 19, 2016 04:39 am UTC| Insights & Views Politics
The marketplace of ideas is usually less a showroom for shiny new models and more of a cheery Op Shop. So its a big deal when a genuinely new argument is spotted in the wild even, or perhaps especially, when it comes from...