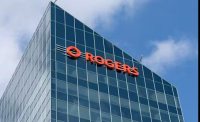 Despite legal costs awarded to Rogers-Shaw, the competition commissioner's challenge to the telecom merger was not a waste of taxpayer money
Sep 18, 2023 05:52 am UTC| Law
Months after rejecting the Commissioner of Competitions application to challenge the merger between Rogers and Shaw Communications, the Competition Tribunal ordered the commissioner to pay nearly $13 million in costs to...
Supreme Court: Can a corporation be subjected to cruel and unusual punishment?
Jan 27, 2020 03:14 am UTC| Insights & Views Law
Yes, you read that headline right. As far-fetched as it sounds, the Supreme Court of Canada just heard a case that raises the question of whether the protection against cruel and unusual punishment set out in the Canadian...