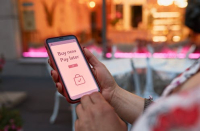 The hidden risks of buy now, pay later: What shoppers need to know
Oct 16, 2023 09:11 am UTC| Business Economy
Buy now, pay later is a relatively new form of financial technology that allows consumers to purchase an item immediately and repay the balance at a later time in instalments. Unlike applying for a credit card, buy now,...
What are automotive 'over-the-air' updates? A marketing professor explains
Aug 03, 2022 00:55 am UTC| Business
Whenever automakers discover that a vehicle has a defect or does not comply with U.S. laws, they must notify the National Highway Traffic Safety Administration and mail a notice to each customer who owns or leases the...