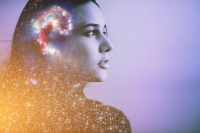 IQ tests: are humans getting smarter?
May 09, 2021 08:58 am UTC| Insights & Views
From the algorithms that make our social media accounts function to the sleep-tracking technology in our smartwatches, the world has never seemed so technologically advanced and developed. Which is why it would be easy to...
Does problem-solving really protect against cognitive decline in old age?
Dec 16, 2018 13:08 pm UTC| Insights & Views Health
Use it or lose it is the received wisdom when it comes to cognitive ability. But is there any truth in this old saw? Our latest study suggests that it depends how much it you have to start with. Previous observational...