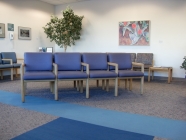 Videoconferencing keeps people connected while the coronavirus keeps them inside – but privacy and security are far from perfect
Apr 13, 2020 15:46 pm UTC| Technology
If, before COVID-19, you were concerned about all the data that technology companies had about you, just wait. As stay-at-home orders push more professional and social activities online, its becoming harder to remain in...

4 ways to protect yourself from disinformation
Mar 01, 2020 13:21 pm UTC| Life
You might have fallen for someones attempt to disinform you about current events. But its not your fault. Even the most well-intentioned news consumers can find todays avalanche of political information difficult to...