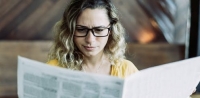 Regional journalism is dying: advertising subsidies won't help
Apr 23, 2022 08:10 am UTC| Insights & Views Business
Australias regional news outlets are dying a not-so-slow death, and COVID-19 has accelerated their decline. Over the past two years more than a hundred of the 435 regional and community newspapers that existed in 2019...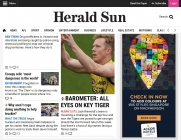 Bonuses for clicks: the Herald Sun model can't be the future of journalism
Jul 07, 2019 15:28 pm UTC| Insights & Views Business
As newspapers around the world struggle with revenue, News Corp Australias Melbourne tabloid the Herald Sun is trialling a bold idea to lure more readers over its paywall. The plan is to give its reporters bonuses of...