There are 60,000 Chinese-made surveillance systems in Australia – how concerned should we be?
Feb 14, 2023 13:25 pm UTC| Insights & Views
Australian government offices have begun removing more than 900 Chinese-made surveillance cameras, intercoms, electronic entry systems and video recorders. Last week, a government audit found the technology had been...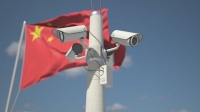 Even if TikTok and other apps are collecting your data, what are the actual consequences?
Jul 23, 2022 16:27 pm UTC| Technology
By now, most of us are aware social media companies collect vast amounts of our information. By doing this, they can target us with ads and monetise our attention. The latest chapter in the data-privacy debate concerns one...