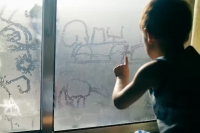 Fuel poverty makes you sick – so why has nothing changed since I was a child living in a cold home?
Mar 15, 2023 15:47 pm UTC| Insights & Views
During the 1970s and 1980s I grew up in a cold home. On very cold mornings, ice would be crusted on my bedroom window and my every breath would condense in the air. Things had to be done in a rush to avoid the cold. I...