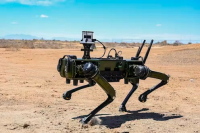 AI is already being melded with robotics – one outcome could be powerful new weapons
Nov 19, 2023 06:20 am UTC| Technology
Interest in the incorporation of robots into security, policing and military operations has been steadily increasing over the last few years. Its an avenue already being explored in both North America and Europe. Robot...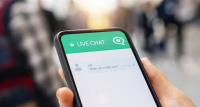 Replacing frontline workers with AI can be a bad idea — here's why
Oct 31, 2023 09:17 am UTC| Technology
AI chatbots are already widely used by businesses to greet customers and answer their questions either over the phone or on websites. Some companies have found that they can, to some extent, replace humans with machines...