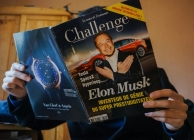 Why taxing US billionaires' wealth – as Biden tried to do – will never work
Oct 31, 2021 23:29 pm UTC| Economy
The speed with which a tax on billionaires came and went as a means to pay for President Joe Bidens economic agenda shows why its so hard to tax wealth in the U.S. Democrats unveiled their proposal on Oct. 27, 2021, and...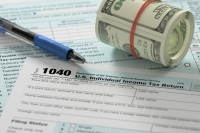 Why can't the IRS just send Americans a refund – or a bill?
Mar 22, 2021 12:46 pm UTC| Economy
The Internal Revenue Service has postponed the April 15 tax filing deadline to May 17. If taxpayers need even more time to file federal returns, the agency added, they can request an extension until Oct. 15. This...