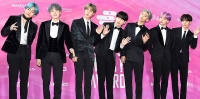 BTS take a break: world's biggest K-pop group is caught between Korea's soft power ambitions and national security
Jun 21, 2022 21:33 pm UTC| Entertainment
The decision by K-pop sensations, BTS, to take a hiatus is breaking hearts globally. But, unlike the Beatles or One Direction, their decision is tied to Korean peninsula politics and the challenge of balancing national...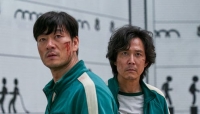 Squid Game: the real debt crisis shaking South Korea that inspired the hit TV show
Oct 09, 2021 08:25 am UTC| Economy
Squid Game is anything but your typical, saccharine, soft-glow Korean television drama. In this biting commentary on life in South Korea today, viewers are presented with a twisting, technicolour story of violence,...