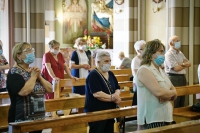 Do people become more religious in times of crisis?
May 09, 2021 09:01 am UTC| Insights & Views
Organized religion has been on the decline for decades in the United States. However, during the COVID-19 pandemic, researchers found that online searches for the word prayer soared to their highest level ever in over 90...