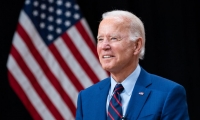 Biden again indicates that US will defend Taiwan 'militarily' – does this constitute a change in policy?
Sep 20, 2022 06:19 am UTC| Politics
President Joe Biden has not for the first time suggested that the U.S. would intervene militarily should China attempt an invasion of Taiwan. What did Biden say and why was it significant? In an exchange on 60...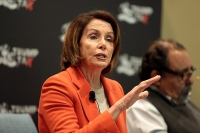 Why Nancy Pelosi's visit to Taiwan puts the White House in delicate straits of diplomacy with China
Aug 03, 2022 03:18 am UTC| Insights & Views Politics
U.S. House Speaker Nancy Pelosi arrived in Taiwan on Aug. 2, 2022 a highly controversial trip that has been strongly opposed by China. Such is the sensitivity over the islands status that even before Pelosis plane...