Economists should step out of their bubble more often
Apr 20, 2016 01:02 am UTC| Insights & Views Economy
Scratch an economist who proffers sage words about the state of government debt and you will find someone who believes we are at full employment. If we are below full employment, then the government can monetise debt via...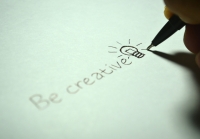 To embrace our future as an innovation nation, we'll need to learn from the past
Apr 10, 2016 22:38 pm UTC| Insights & Views Technology
Australia has many successful, innovative industries, such as wheat, wool, beef, lamb and cotton. And Australians are not averse to taking risks. Our shrewd investments in chancy mining tenements have paid...