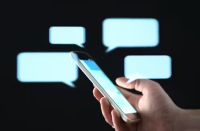 The UK just passed an online safety law that could make people less safe
Sep 26, 2023 03:58 am UTC| Law
The UKs long-debated online safety bill (OSB) has been approved by the House of Lords, clearing the way for it to become law. But it has pitted the government, which proposed the bill, against tech companies that provide...
TikTok bans: what the evidence says about security and privacy concerns
Mar 15, 2023 15:46 pm UTC| Insights & Views Technology
The UK prime minister, Rishi Sunak, recently hinted that he may ban the social media application TikTok from devices used by government employees. His comments follow similar bans by the European Commission and US...