What makes a good life? Existentialists believed we should embrace freedom and authenticity
Aug 22, 2023 04:18 am UTC| Insights & Views Life
How do we live good, fulfilling lives? Aristotle first took on this question in his Nicomachean Ethics arguably the first time anyone in Western intellectual history had focused on the subject as a standalone...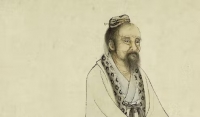 Finding your essential self: the ancient philosophy of Zhuangzi explained
Jan 24, 2023 07:39 am UTC| Insights & Views
Zhuangzi also known as Zhuang Zhou or Master Zhuang was a Chinese philosopher who lived around the 4th century BCE. He is traditionally credited as the author of the ancient Taoist masterpiece bearing his name, the...