The 'madness' of Julia Banks — why narratives about 'hysterical' women are so toxic
Jul 06, 2021 08:57 am UTC| Politics
On Monday night, former Liberal MP Julia Banks spoke to Laura Tingle on 7.30. In the detailed interview about her new book, Power Play, she described how Scott Morrisons office began backgrounding against her when Banks...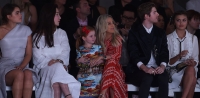 Family as 'brand' – the rise of the digital mumpreneur
Oct 20, 2018 06:02 am UTC| Insights & Views Business
Taylen has become a brand, says Angelica Calad, the mumpreneur behind the #influencer account #taylensmom. Taylen Biggs, age five, has more than 150,000 followers. In an era of advertising ennui, #influencers like Taylens...