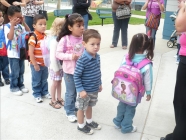 Why are more parents choosing to delay when their child starts school?
May 18, 2016 08:37 am UTC| Insights & Views
Many parents worry about when is the right time for their child to start school. While some use their childs individual characteristics to judge school readiness, others have philosophical beliefs that lead them to delay...